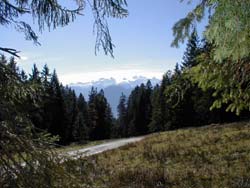 Therefore, we offer our guests free cancellation one day before arrival in the interseason and the low season.


Low season: 7th - 31st January, March, April, October, November + 1st - 19th December

Interseason: February, May, June + September

The inner Salzkammergut weather is favorable during spring and fall because it is less foggy!
When there's a south wind, the sky is blue at the beginning of the Dachstein massif.


Just give us a call, we look forward to keeping you informed!